Antimicrobial & Antiviral Sanitizer / Disinfectant
EPA Approved for Disinfection of Automotive Surfaces 
Call us about PureSafe today - 352-419-8909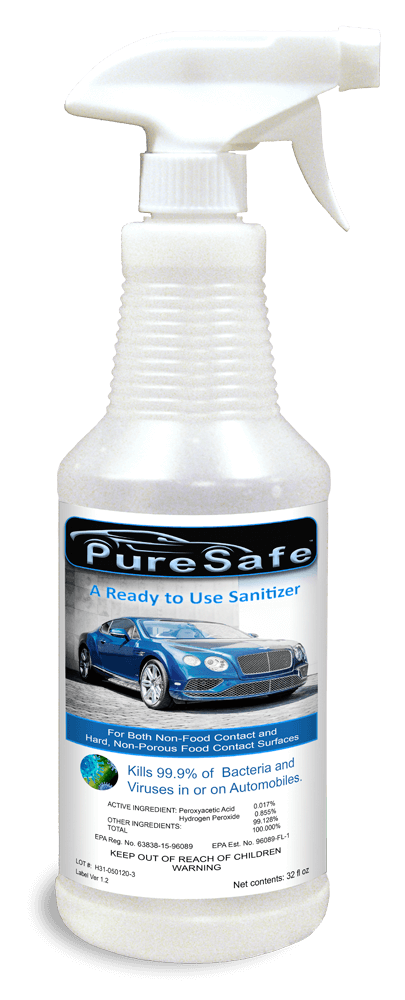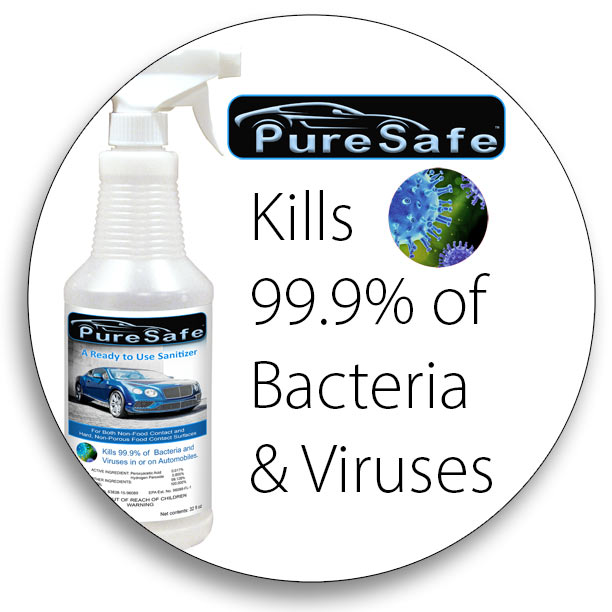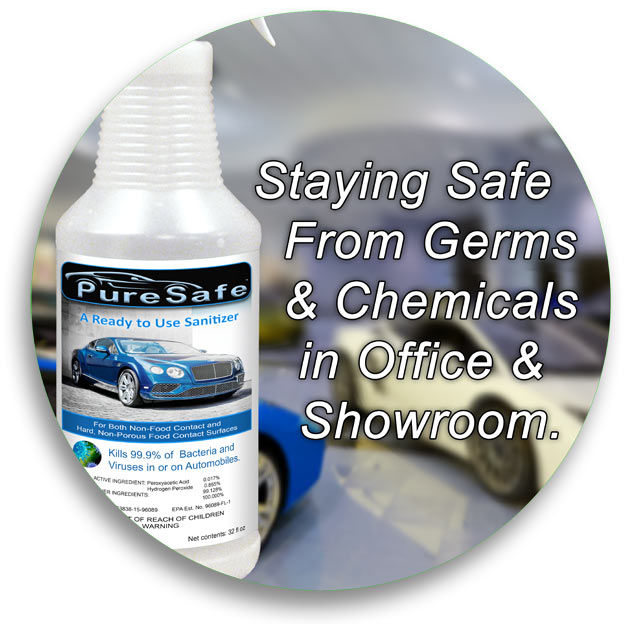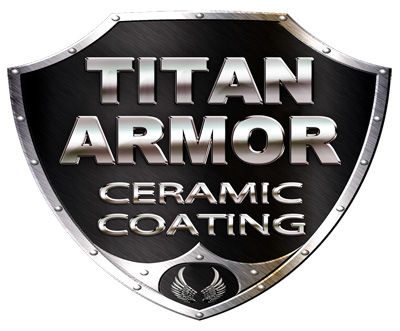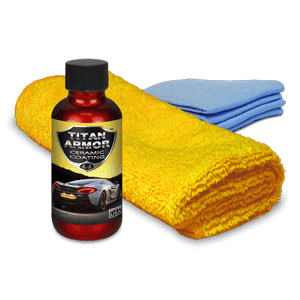 TITAN ARMOR - Ceramic Coating
High Performance Ceramic Coating.
Adds a high gloss shine to your paint.
Shields your paint by adding a ultra durable coating for years of protection.
TITAN ARMOR Ceramic Coating revolutionary formula atomically bonds using the energy released in NANO fusion adding layers of resistance to road abrasions, tar, road grime, bird droppings, bugs, salts, pollutants, etc., protecting the clear coat against damage from UV rays and "acid rain" for years on end.

2 Amazing New Odor Source Removing Technologies
Even though our OdorXout products are not EPA registered disinfectants keep this in mind: OdorXout's activated ingredient is ClO2. According to techlinkcenter.org The "EPA first registered ClO2 as a disinfectant and sanitizer in 1967, and as a gas sterilant in 1988. The U.S. Army uses ClO2 in the field for surface decontamination"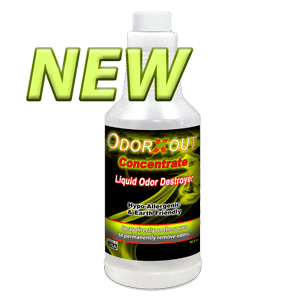 OdorXout Concentrate - Liquid Odor Destroyer
Add 16oz of OdorXOut Concentrate to 112 oz of water to make a gallon. You only pay for the shipping of a 16 oz bottle of product.
How it works:
Oxidizes or removes odors by releasing vapors that go straight to the source of the odor. Your customers car will smell fresh and clean.
Contains no fragrance, is hypo-allergenic and earth friendly.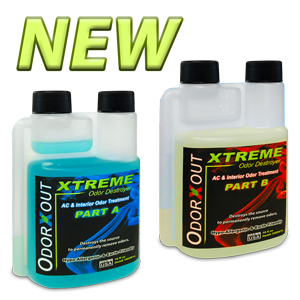 OdorXout Xtreme - Odor Destroyer
This 2 part product creates an extreme amount of odor eliminating vapors. Oxidizing odor and removing mildew at their source never to come back again. Contains no fragrance, is hypo-allergenic and earth friendly. Fresh Scent.
OdorXout Xtreme - Experiment
Watch proof of odor source eliminated in the following video:
Dvelup offers a wide range of reconditioning car care products and support that work.
Click on a category below for more information on our areas of expertise.
Click on one of the images below to see more.

Dvelup on your
Smart Phone
Scan QR Code with
QR Code Reader