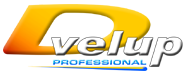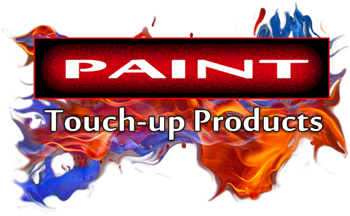 Paint Touch-up Line - Tools and Solutions for hand applied paint techniques. Products provide superior results in less time. Design for the needs of the professional touch-up artist.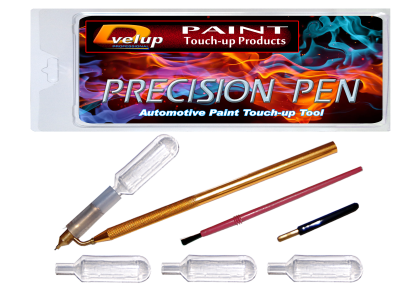 PRECISION PEN
A paint touch-up pen kit that allows you to fill in paint scratches and chips with precision.

* Perfectly fill in damaged areas even smaller than .5 millimeters.
* Use the hard tip to drag along a scratch to avoid paint outside the area.
* Reservoir prevents metallic separation.
* The bulb allows you to easily control the amount of fluid dispensed into the affected area and provides a larger volume of material for longer scratches.
* Chemically resistant design makes cleaning worry free.
* When the pen is full of paint but not in use, utilize the Pen's Cap to prevent paint from drying and prevent breakage.
Includes:
(1) Precision Pen, (1) Tip Cleaner Tool, (1) Cleaner Brush, (1) Tip Cap, (3) Solvent Resistant Pressure Bulbs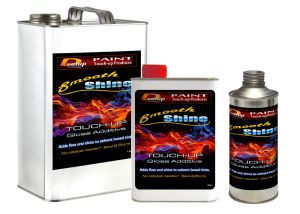 SMOOTH SHINE - BASE TONER ADDITIVE
For smoother, glossy touch up.
A base paint additive that allows paint to dry level and glossy.
Works great in combination with the Precision Pen
Available in: 16oz, 32oz, 1 Gallon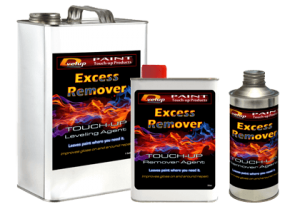 TOUCH-UP EXCESS REMOVER - LEVELING AGENT
Touch-up excess remover and leveling agent.
Levels down touch-up after applying to chips and scratches.
Gloss agents leave touch-up and surrounding area shiny and protected.
Contains no silicones

Easy to use: Apply to rubber block wrapped with fine cloth. Lightly rub until desired amount is removed. Allow Touch-up surface to re-harden and then shine with a microfiber
Available in: 16oz, 32oz, 1 Gallon



COLOR ENHANCER - WIPE ON COATING
For restoring faded plastics and scratched clear coat
Repairs surface scratches on paint and faded or scratched plastics using our Polymer Technology. No Sanding or Buffing required, just wipe on and off.

Simple to use, wipe in and over surface scratches, after a few minutes wipe away excess.
Use Color Enhancer Shiner for large jobs.

Dries hard to the touch, will not wash away.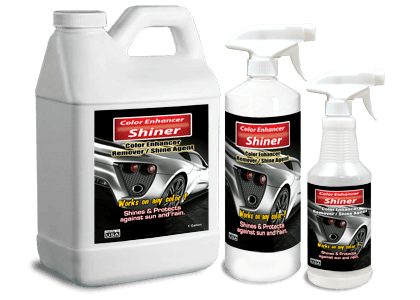 COLOR ENHANCER SHINER- REMOVER & SHINE AGENT

Removes excess Color Enhancer and serves as a surface shine agent which adds luster and gloss to the vehicles finish. Easy to use, just spray over the area and remove excess with a microfiber cloth.

Dvelup offers a wide range of products and support. Find more info here on our areas of expertise.

Dvelup on your
Smart Phone
Scan QR Code with
QR Code Reader