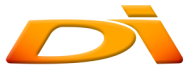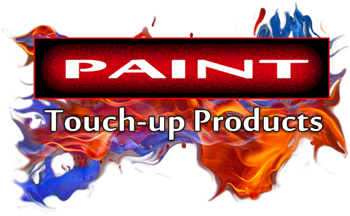 Paint Touch-up Line - Tools and Solutions for hand applied paint techniques. Products provide superior results in less time. Designed for the needs of the professional touch-up artist.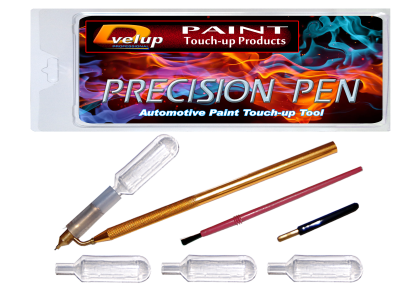 PRECISION PEN
A paint touch-up pen kit that allows you to fill in paint scratches and chips with precision.




Perfectly fill in damaged areas even smaller than .5 millimeters.

Drag the hard tip along the scratch to avoid painting outside area.  

Reservoir prevents metallic separation.* The bulb allows you to easily control the amount of paint dispensed.

Provides a larger volume of material for longer scratches. 

Chemically resistant design makes cleaning worry free.

Utilize the Pens Cap when full of paint to avoid paint from drying and prevent breakage when not in use.
Includes:
(1) Precision Pen, (1) Tip Cleaner Tool, (1) Cleaner Brush, (1) Tip Cap, (3) Solvent Resistant Pressure Bulbs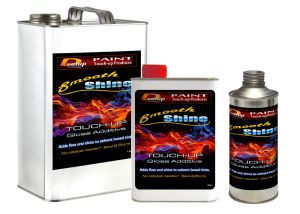 SMOOTH SHINE - BASE TONER ADDITIVE
For smoother, glossy touch up.
A base paint additive that allows paint to self level and dry glossy.
Can be used along with the Precision Pen.
Available in: 16oz, 32oz, 1 Gallon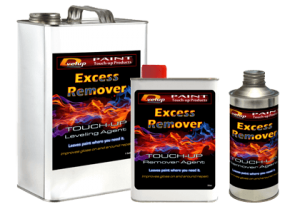 TOUCH-UP EXCESS REMOVER - LEVELING AGENT
Touch-up excess remover and leveling agent.
Levels down touch-up after applying to chips and scratches.
Gloss agents leave touch-up and surrounding area shiny and protected.
Contains no silicone.
Easy to use: Apply to rubber block wrapped with fine cloth. Lightly rub until desired amount is removed. Allow Touch-up surface to re-harden and then shine with a microfiber.
Available in: 16oz, 32oz, 1 Gallon
P A T E N T   P E N D I N G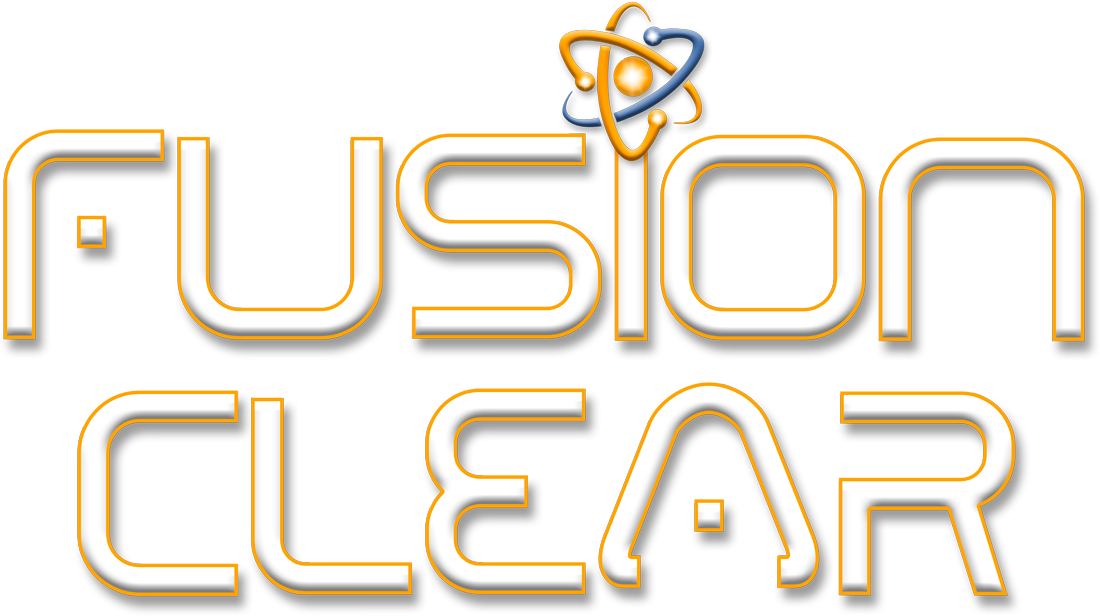 Fusion Clear is a unique wipe on coating that minimizes paint damage such as clear coat scratches and road rash. Fills in minor scratches and other damage. Apply to all color paint.
With UV-blocking protection.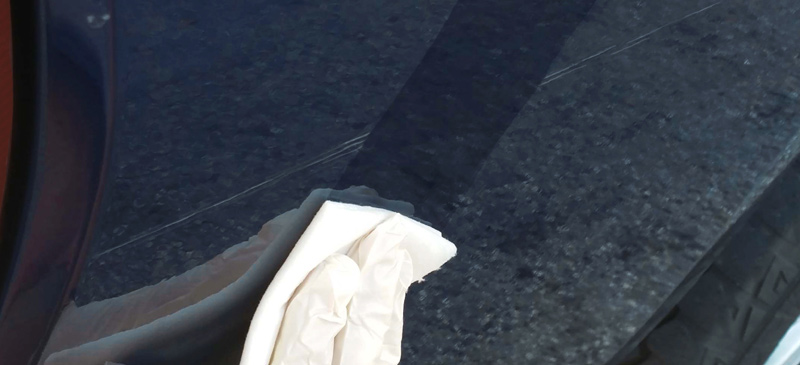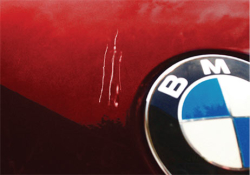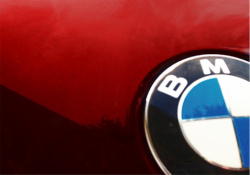 Fusion Clear repairs or minimizes scratch damage in clear coat. Apply to surface scratches that has not gone through the base coat.  Repairs fine scratches, pits and other small abrasions. Scratches will be minimized and virtually gone. Reduces the chance of buffing through clear coat on deep scratches by using less than normal buffing and then applying Fusion Clear. No painting needed. Can be used along with Touch Up paint.


As shown below in the cross section of a car's painted surface, the inside of a scratch is rough and appears white as most of the light spectrum is reflected back as white light. Fusion Clear penetrates into the scratch allowing the light to reach the base coat pigments and reflect back the true color.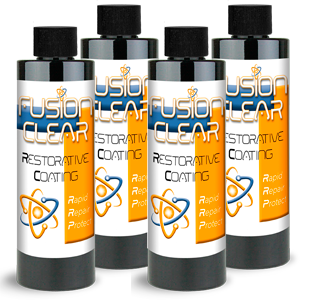 Fusion Clear - Wipe-on Restorative Coating 
A two fold product.
Minimize scratches: Fills in minor scratches and other paint damage.
Restore lightly faded plastic.
Easy to use, wipe on surface with a lint free cloth. Allow to cure.
Dries hard to the touch, will not wash away.

Beads water & protects with automotive grade UV blockers to keep paint repair like new.

One 16oz bottle repairs hundreds of square feet of plastic.
Available in: 8oz bottles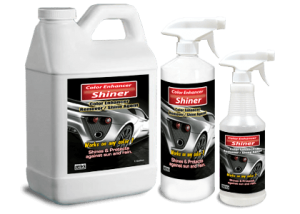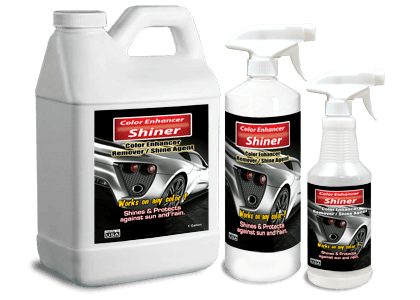 Color Enhancer Shiner - Fusion Clear Remover/Shine Agent 
Removes excess Fusion Clear.

Adds luster and gloss to vehicle finish.

Provides extra surface protection.

Great for large and small paint repair jobs.
Available in: 16oz, 32oz, 1 Gallon

1. Briefly clean damage with a microfiber and lacquer thinner using light pressure.
2. Rub or dab Fusion clear into the damage and allow a partial cure.
3. After several minutes very lightly wipe with a flat folded microfiber in an X pattern. The surface should appear shiny at all angles with no haze or smearing.
NOTE: For large jobs, use Color Enhancer Shiner to make excess removal easier. Refer to Fusion Clear Instruction Sheet for full details before using.

PUBLIC RETAIL

You may notice faded plastics in your everyday travels. Carry fliers and business cards to leave on the car with an estimate written on the back. This will save time in making appointments for estimates.
Fusion Clear also works great for those offering chip and scratch touch-up services, thereby also repairing deep damage with improved end results. Be cautious about leaving estimates for retail or individual scratches, the car owner may not yet know it is there and be suspicious of where it came from.
Potential Profits: Do some trial rates and see what your local market accepts. You may find 50% or higher margins over Dealership pricing.
AUTO DEALERSHIPS


Most used car departments pay outside vendors to make cosmetic repairs on their cars. Do a free demo to get their business. Do half the car or damage area so the difference really stands out. Of course you must finish the other half after demonstrating the difference. Schedule weekly visits with used car managers. Normally stopping once a week, walk used car inventory, write down cars needing repairs including model, stock number color. Contact manager for approval.
AUCTIONS, RENTAL AGENCIES

Many Dealer Auctions offer services to dealers before and after purchases. Offer your services to the Recon Manager on a weekly bases. You may need to schedule more time prior to auction days. 
Rental Car Agencies lease the cars from manufacturers for a specific amount of time or mileage and then return them to the manufacturer. There are limits on allowable damage and penalties may result. Find out what those are and see if you can save them money. Damaged minimized enough to satisfy the manufacturers inspector is money in the Agency's pocket. Repairs usually take place at a hub called a turn-back office or location.
Offer service to detail shops, dealership service drive, body shops, lube shops, etc. Make arrangements for them to sell the service at a specific price above your charge to them.
Dvelup offers a wide range of reconditioning car care products and support that work.
Click on a category below for more information on our areas of expertise.
Click on one of the images below to see more.

Dvelup on your
Smart Phone
Scan QR Code with
QR Code Reader