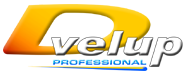 Welcome to Dvelup Automotive Reconditioning Products
We manufacture products for automotive reconditioning businesses, such as treatments for filling paint chips, wipe-on coatings to repair scratched paint, headlight restore kits, wipe-on coatings that restore faded plastic trim, odor removal and prevention,  and detailing products. Likewise we also provide tools such as touch-up pens, polishers and deodorizers . Thinking about Private Labels or Brands? Talk to us. We can get you started with products proven in the industry.


From start to finish Dvelup has control of its processes and products for the ultimate success of your business.
Our products and process are different.

We update our process to the design and materials used in the most current vehicles in the market today.


Our products and processes produce quality results saving you time and money.

Formulated to do the work for you and increase profits.



Wipe On products composed from raw material. Made in the USA.


Tested and proven to sharpen the appearance of vehicles.
Dvelup offers a wide range of reconditioning car care products and support.
Click on a category below for more information on our areas of expertise.
Click on one of the images below to see more.

Dvelup on your
Smart Phone
Scan QR Code with
QR Code Reader